home

products

downloads

contact

location


made by:
T&O

---
T&O Puzzle Production System

---
The T&O PPS produces at the moment over 85 different
types of puzzles. The different production programs are
organized in such a way that it's possible to generate
complete and layout-ready magazines, filled with
different types of puzzles, combined with grahpical
elements like e.g. pictures.

The PPS not only produces layout-ready puzzles that can
be solved on paper, but also interactive puzzles that
can be placed and solved on internet pages.

Several publishers in a number of countries in Europe acquired
a licence to use the T&O PPS for their language area.

And of course we talk with and look for publishers
in other language area's in and outside Europe.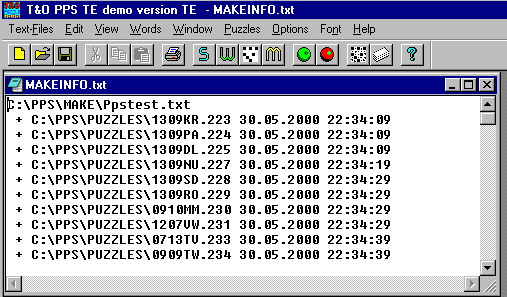 If you are a publisher who produces a substantial number of
puzzles and puzzle-magazines every year, please contact us
and we will be happy to provide you with extensive information
about the possibility to use the T&O PPS for your language area.

You can contact us by sending your question to provide
you with info about the T&O PPS through the contact-page.

After sending general information (with examples of puzzles
as produced by the T&O PPS), we like to visit interested publishers
and give them a real-time demonstration of the T&O PPS.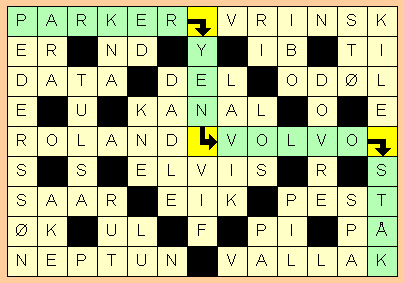 home - products - downloads - contact - location

by T&O Software